XIIIth IBERO-AMERICAN ENTREPRENEURIAL MEETING HAS COME TO AN END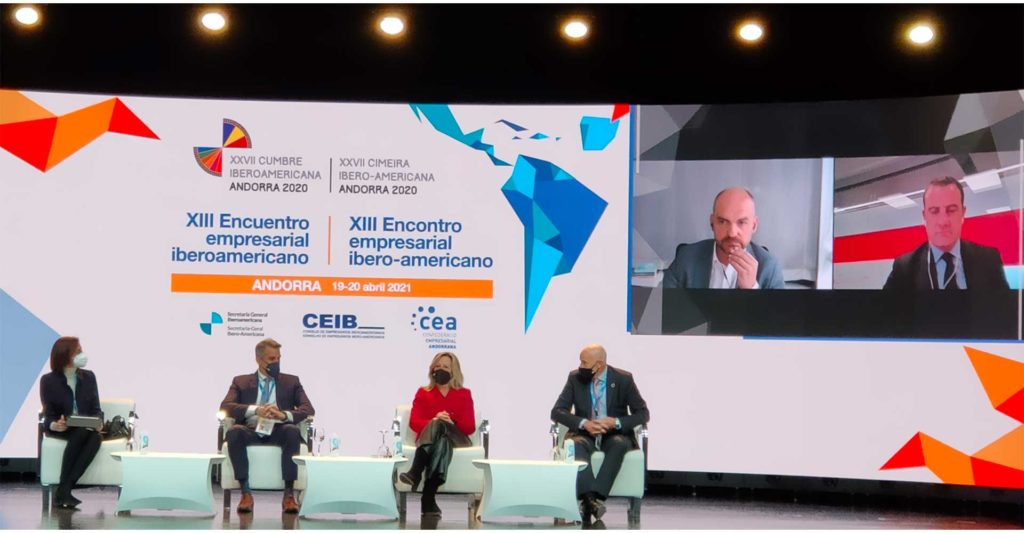 XIIIth IBERO-AMERICAN ENTREPRENEURIAL MEETING HAS COME TO AN END
The XIIIth Ibero-American Entrepreneurial Meeting, XXVIIth meeting of the Ibero-American Summit, based on innovation, sustainability and ecological transition has left a deep imprint on the face of Covid-19 pandemic.
The different round tables of this meeting described different scenarios and models for getting out of the current crisis. All the experts spoke of the need to improve the implementation and consolidate the changes that the current situation has forced to adopt in the different corporate structures.
The organization of companies at this time, must take special attention to energy sources and ecological transition, where the sustainability and the digital transformation will need to return to growth in order to allow economic recovery.
As part of the organization, Ibero-America and Andorra are facing the challenge of recovering, among other things, the tourism sector which has been a pillar of their respective economies.
SAPIM (Andorran Society of Patents and Trademarks), offers its knowledge for the protection of all the initiatives and innovations which are drawing the present times.
The protection of Industrial Property, for trademarks as well as for patents in Andorra and outside the borders of the Principality and in any expression of Intellectual Property in general.